About Holistic Support for Recovery
Organizational Statements
Vision
Our vision is to integrate the centuries old anti-anxiety methods found in traditional Chinese Medicine into Chemical Addiction Recovery Programs. To advance racial equality and healthcare accessibility in rural social service agencies and recovery programs.
Mission Statement
Our organization provides non-pharmaceutical trainings to addiction counselors and support staff in traditional Chinese Medicine contemplative methods that reduce anxiety for in residential and outpatient chemical dependency programs.
Holistic Support for Recovery, Train the Trainers provides a two day intensive training for addiction counselors, nurses, social workers, mental health care workers and advocates on four skills based in traditional Chinese Medicine: mindfulness meditation, qi gong, the application of ear beads for cravings and relaxation, and an acupressure protocol for calming anxiety symptoms. The integration of mindfulness based interventions are cost-effective, have a low stigma, and is an accessible treatment option for a variety of psychological and medical symptoms including anxiety.
The trainings in contemplative mind/body techniques offer a new set of skills. These proven methods, used in conjunction with existing recovery programs, will increase clients ability to maintain sobriety by lowering levels of anxiety.
Values Statement
Partnerships with recovery centers, public health information, social work graduate programs, substance abuse counselor certificate and BA programs, Native American Social service agencies and recovery and sobriety maintenance programs
Inclusion/Equality step back as a person of privilege and step forward as an ally, provide a train the trainers so addiction counselors can do it on their own. Organizational capacity transcends the obstacle of privilege
Empowerment new skills that work to decrease anxiety engenders empowerment
Access/Availability to complementary healthcare solutions and contemplative body mind technology
Continual Feedback and Growth a commitment towards collective listening, empathy, discussion where improvements can be made and a follow through with implementing change with feedback and evaluation. Be open and willing to tweak any aspect of the training to meet the needs of all partners.
Quality and Integrity maintains an alignment with the values and vision statement through and through the process of creating this train the trainer's opportunity.
Friendliness and Compassion Understands how our common threads of kindness connect us, create bridges and opens doors.
Passionate with a great attitude
Follow through folded into the training are 3 sustainability plans:
Interns facilitate the first 4 weeks
Begin integrating the method with partnering
Observing
Continual Learning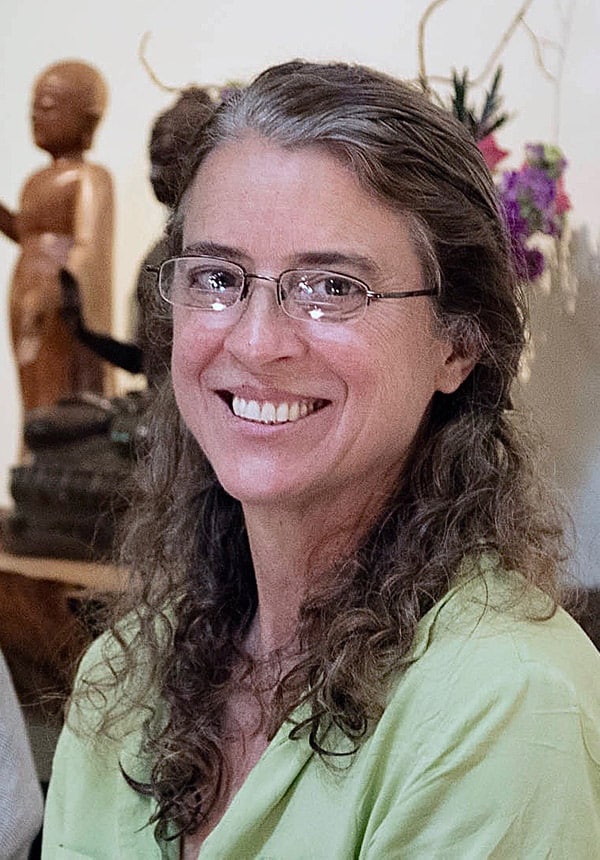 Sarah Wilson is an acupuncturist who studied at The San Francisco College of Chinese Medicine and Goddard College then returned to her hometown of Minneapolis as a nationally certified and Minnesota licensed acupuncturist in 1991. She helped to establish acupuncture as a foundation of health programs with the following organizations: The United Hospital's Pain clinic, Shakopee Women's Prison, Health Partners Mental Health, Health Recovery Center and multiple chemical dependency programs in the twin cities. She developed a holistic health program that utilized acupuncture, herbal remedies, massage therapies and educational tools that provided an inclusive community style healing environments for chemical dependency, pregnancy and elders programs at The Minnesota Indian Women's Resource Center. She served in this role for a decade.
Along with 26 years in private practice, Sarah has recently focused on helping people through life transitions such as grief, pregnancy, cancer diagnosis, post tramatic stress disorder, intergenerational trauma using acupuncture, along with teaching individuals and groups methods to relieve anxiety through meditation, qi gong and ear beads. These skills can maximize coping skills and provide physical, emotional and mental support when dealing with life transitions and grief. Sarah is an avid naturalist and is making a small home with sustainable technologies in Finland, Mn.